Breast Health & Awareness
The biggest reason of the highest prevalence of breast cancer in Pakistan is lack of awareness which causes
a delay in detection of breast cancer and most of the women approach hospitals at advanced stages of cancer. Pink Ribbon is
running a Youth Engagement program, community outreach program, PINKtober program to make people aware that early
detection can save lives. We are educating young girls and women on breast self-examination and life-saving techniques of early detection.
Youth Programme
In social transformation, youth are the real change agents. We strongly believe that educating, capacitating and sensitizing youngsters is essential in reshaping society at large.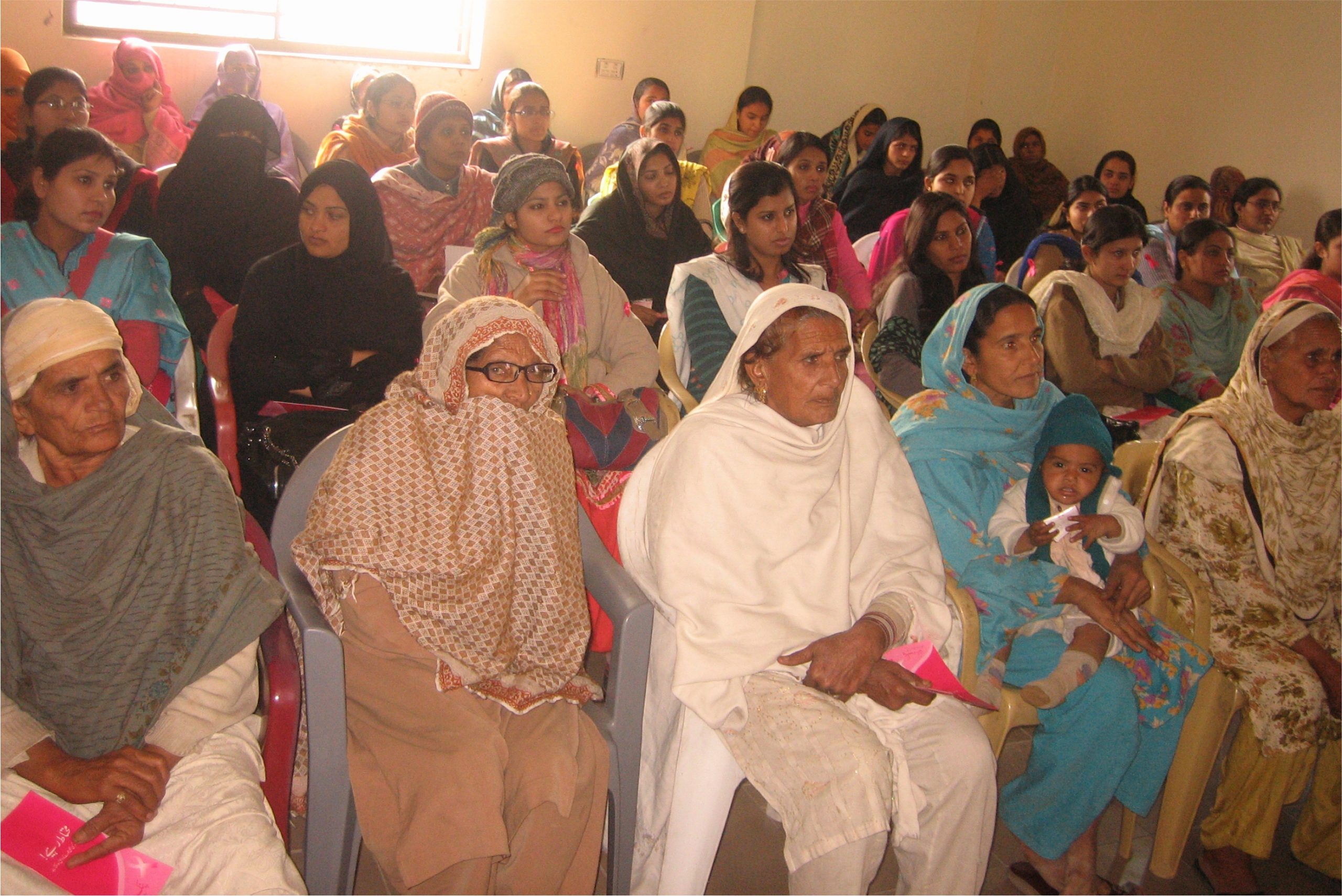 Community Outreach
Breast Cancer is a fatal disease and women of all ages/social groups are at hit the list. To cover all demographic and geographic areas Pink Ribbon is running a Community Outreach Programme at a mass scale.
Pinktober
October is internationally celebrated as Breast Cancer Awareness Month. Along the world we celebrate this as PINKtober. The month-long campaign allows the issue to be highlighted as a top health priority, with the disease affecting many women in their lives.